You are here
READ NOW! Lud Prado in an interview with djanemag
LUD PRADO is one of the most requested artists currently in the Brazilian female DJ scene!
Besides the love of music is already very early in her life, she has an accurate technique and professional competence beyond exemplary.
She performs at the best parties and clubs in São Paulo and shares stages with world stars like Nervo and Alok.
Her musical styles range from Bass to Deep House, genres which she usually plays during her sets with a unique and special touch.
DJANEMAG had a talk with DJ Lud Prado, read our interview below! All exclusive with djanemag.com! 
DJANEMAG: When did you decide to pursue music as a career?
 
LUD PRADO: Exactly 2 and a half years ago, I was 29 years old and it came to mind the desire to take initiative in taking a DJ course. I always wanted to, but I never ran after. Until I took courage and did it! Consequently, I loved it! I've always been to parties since I was very young, always part of the youngest in the class. I always had a good taste in music and couldn't stay a weekend without going to a party. When I actually took the course, I found that I loved that and didn't understand why I didn't take the course before. Since then, I was playing not a party of friends there, another one here. But it was taking such a fast turn that it became work and not a hobby. Where I decided to focus and study more. Always following the genre of house, deep house to a tech house.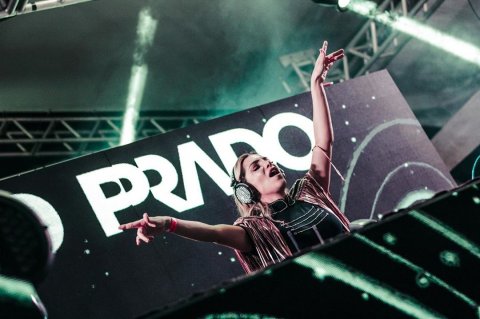 DJANEMAG: What has been the highlight of your career so far? What are you looking for next year?
 
LUD PRADO: I believe my career gained strength of 1 year and a half, I'm being one of the DJs most sought today, it makes me where I began to make very relevant parties in the market with other DJs I admire very much the same line-up, example: Alok. And from now on, it's focusing on new track releases.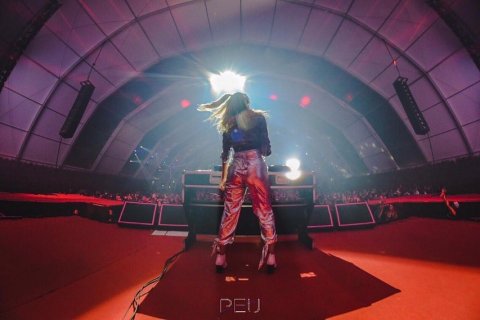 DJANEMAG: What was the best and hardest thing about being a female DJ?
 
LUD PRADO: It is hard to get recognition in any way, it goes beyond being female. Conquering your space requires work, dedication, you give up so many things, and when you're a woman, the load is a little heavier because so many male DJs don't want a woman to go that far! There is ego everywhere and the song is no different, but being harder I can say that each victory makes me feel so much gratitude for having gone through countless episodes and being able to get past them and being here.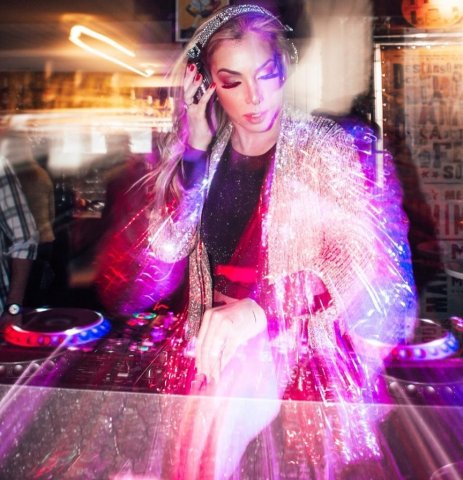 I will remain firm and strong; I believe the female DJ scene is featured all over the world.
 
DJANEMAG: What is the most significant track you have produced? Why?
LUD PRADO: I really like the lyrics of my track "I'm single", because it is very feminine, but will soon come very good news!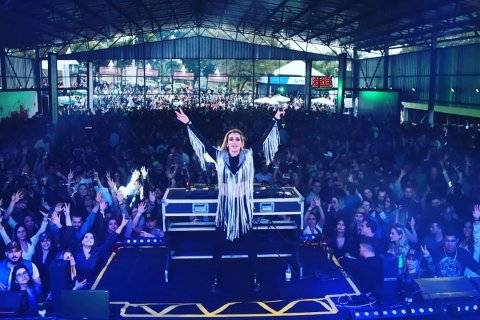 DJANEMAG: What inspires you to keep making music?
 
LUD PRADO:  I think music makes the soul happy and soothes bad thoughts. I enjoy producing and seeing the end result beyond what I expected.
 
DJANEMAG: Tell us a bit about your upcoming releases. Any collaboration?
 
LUD PRADO: I have a goal of releasing 6 tracks by the end of 2020 with amazing collabs.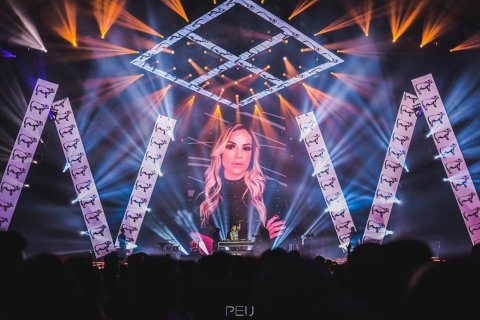 DJANEMAG: Who would be a dream collaboration? Do you have a pair of DJs / DJs you dream of producing a track?
 
LUD PRADO: Yes, I'm a fan of David Guetta! It would be a dream!
 
DJANEMAG: What are some of the most demanding DJs in the industry that you think are making really cool music today?
 
LUD PRADO:  In Brasil - Alok and Vintage Culture.  Abroad, I really like the production of David Guetta, Martin Garrix, Armin Van Buuren, Calvin Harris and many others.
 
DJANEMAG: Which social platforms do you like to use and why? Do you communicate with fans there?
 
LUD PRADO: I use Instagram more, where I connect daily with the public and show my day -a- day  work and travel, great facilitates in connection to everyone.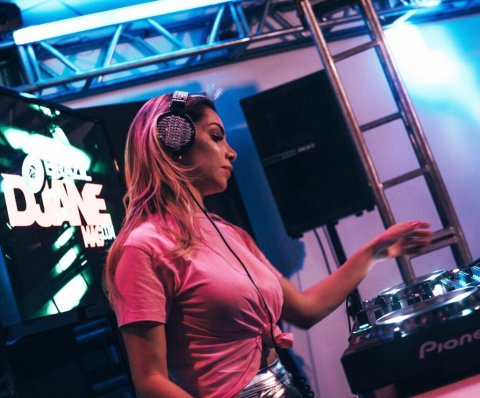 DJANEMAG: What message do you have for all your fans out there?
 
LUD PRADO: This year is being very significant for me. Where I have a wonderful team preparing my shows in detail to be better and better. Await news soon.
DJANEMAG: What else are you in love with outside of music?
 
LUD PRADO: I'm a very active girl and I can't stay still. Whenever I'm working I have a lot of fun and it makes me fall in love more and more with my DJ career. With new discovery comes a new path and a new passion in my area. I also really enjoy hanging out with my friends when I'm off.
ENJOY LUD PRADO LIVE SET VIDEO AND NEWEST MASHUP BELOW!
VOTE NOW FOR DJ LUD PRADO AT TOP100DJANES.COM!