You are here
The power of music in the fight against depression
Dri Toscano, DJ of Headphone Music Brazil (The Week), has recently released one of the most important remixes of her life.
Hero from Mariah Carey's marked  the DJ's life, who tells us that the lyrics of the song helped her get out of a strong depression early in her career, and she has already had this desire, but still did not produce at the time. Recently, after finishing her production course with DJ VMC (reference in the Brazilian Tribal House), Dri graduated producing this remix – gifting her fans and celebrating her  new phase.
If you pay attention to the lyrics altogether, we can see how strong and important it can mean these days, "... So when you feel that hope is gone / Look inside you and be strong / And you will finally see the truth / That a hero is in you...". And it was right! Dri tells us that the first weekend she played the song at The Week in Rio and São Paulo, she received a lot of positive feedback from fans and admirers of her work.
The Carioca DJ speaks of her concern these days, especially within the LGBTQIA+ scene, because we are faced, almost weekly, with news from people who died by suicide or overdose, and that many go to the parties to try to forget the problems, "... I'm tired of losing friends to depression", says Dri Toscano.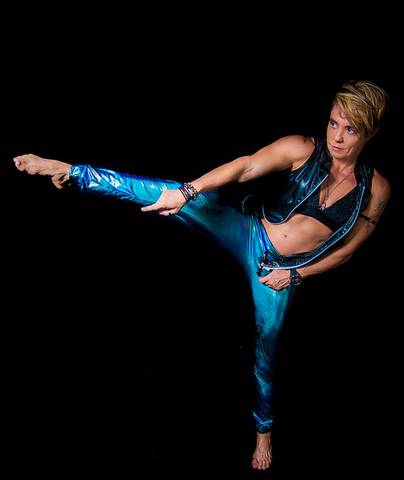 Dri Toscano - Photo disclosure.
"... I'm tired of losing friends to depression".
The difference is to keep an eye on the signs, and not stop looking at the next one. Music has an immeasurable power, by knowing this, and being living proof of how music can help many people, Dri Toscano has always sought to bring that strength to many other people – and her audience has been noticing this and helping her stay on track. "I've always loved feeling your vibe when you play and today I can understand even more why I feel so much good inside of me when you play", commented one fan in one of his posts on his social network. Another fan admired for her work wrote: "... Believe me, I've been in depression for a period of two years. And I fought a lot, I found myself alone and there was no one when I looked away... one  day I heard this song and the process of change began in me".
Currently, Dri Toscano continues taking her energy  to fans wherever she goes. "I've never seen a professional so sure of herself in my life, it's amazing how one can express in such a sharp and beautiful way everything this person feels through music...", another fan comments. Dri concludes by saying "... I reinvented myself, I found out, and today I thank depression for getting me out of my comfort zone."