You are here
Girls in Tha House: a project to connect people through music
In this delicate moment that we are living in, where the maximum social distance is necessary, a team of DJanes passionate about music joined with their positive energies to bring a lot of joy and entertainment to people during the quarantine period caused by Covid-19.
'Girls in Tha House' emerged through a group on WhatsApp, where DJs Alexxia and Carol Garcia started off by forming a team with the same vibe including important scene names like Edi Zerg, Fer Ferraz, Raffa Boeno, Isa Lima, Fran Prado and more. The project's main objective is to share the most diverse feelings that music can provide people in an extremely delicate moment in relation to health.
The Live Label is being broadcast daily since Monday, (30), through the profile @girlsinthahouse.br on Instagram with DJanes playing their sets directly from their homes. The 'InstaParty' also features invited international artists.
"THE UNION IS WHAT WE NEED THE MOST, NOT JUST AT THIS TIME, BUT IT'S SOMETHING WE'LL TAKE FOR LIFE".

"Girls in Tha House"
Music HEALS and UNITES people. "We will be doing what we love the most, strengthening the scene and sharing good vibes with everyone."
"Is just the beginning, the project already has many ideas that will be put into practice over the days and why not say it over the next few years."
"This period of physical isolation is not being easy, we know that it is necessary and will pass. What we cannot let cool is social unites and music as an instrument of connection between people."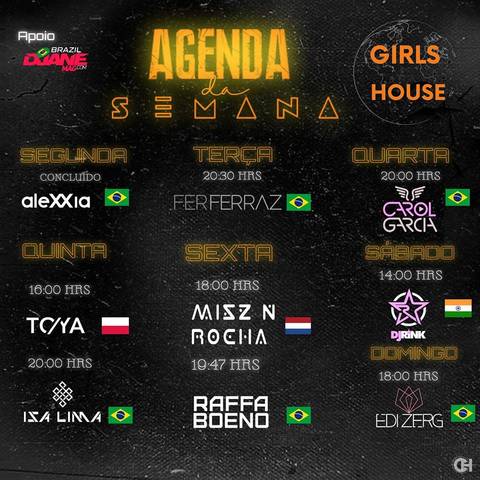 Support: DJane Mag Brasil